---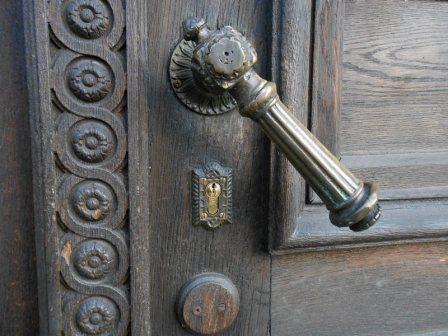 ---
Links
---
Contact
Esther Smykalla
Referentin Internationale Forschung / Wissenschaftlermobilität
phone: +49 345 55 21538
fax: +49 345 55 27427
esther.smykalla@internation...
Universitätsring 19/20
06108 Halle (Saale)
postal address:
Martin-Luther-Universität Halle-Wittenberg
International Office
D-06099 Halle (Saale)
---
---
Login for editors
---
International PhD Students
Martin Luther University Halle-Wittenberg (MLU) offers a stimulating environment for postgraduate research.
Are you interested in a doctoral degree at the Halle University?
Under Prospective doctoral candidates you will find information on the advantages of doing a doctorate at Martin Luther University, possible research fields, details regarding the application and enrolment process, and funding opportunities and support.
You already have a supervisor at MLU and/or you are already in Halle?
Under Doctoral candidates with a supervisor at MLU you will find information on acceptance as a PhD and enrolment, the integration, support and extracurricular training and details on completing the doctorate.
General information for International PhD Students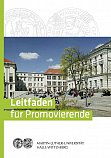 Leitfaden für Promovierende (German)
Leitfaden_Promovierende.pdf (2.7 MB) vom 18.10.2017
Guide for Doctoral Candidates (English)
Guide_Doctoral_Candidates.pdf (2.6 MB) vom 18.10.2017
---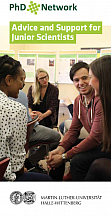 Info Flyer about the PhD Network (English only)
phdflyer2017_final_1.pdf (319.6 KB) vom 28.03.2018
---

Brochure "Science in Halle" (English only)
Science_in_Halle_2019.pdf (2.6 MB) vom 10.07.2019
---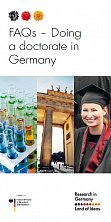 FAQs - Doing a doctorate in Germany
FAQ-Doing a doctorate in Germany.pdf (2.7 MB) vom 23.07.2014
---
---
---