---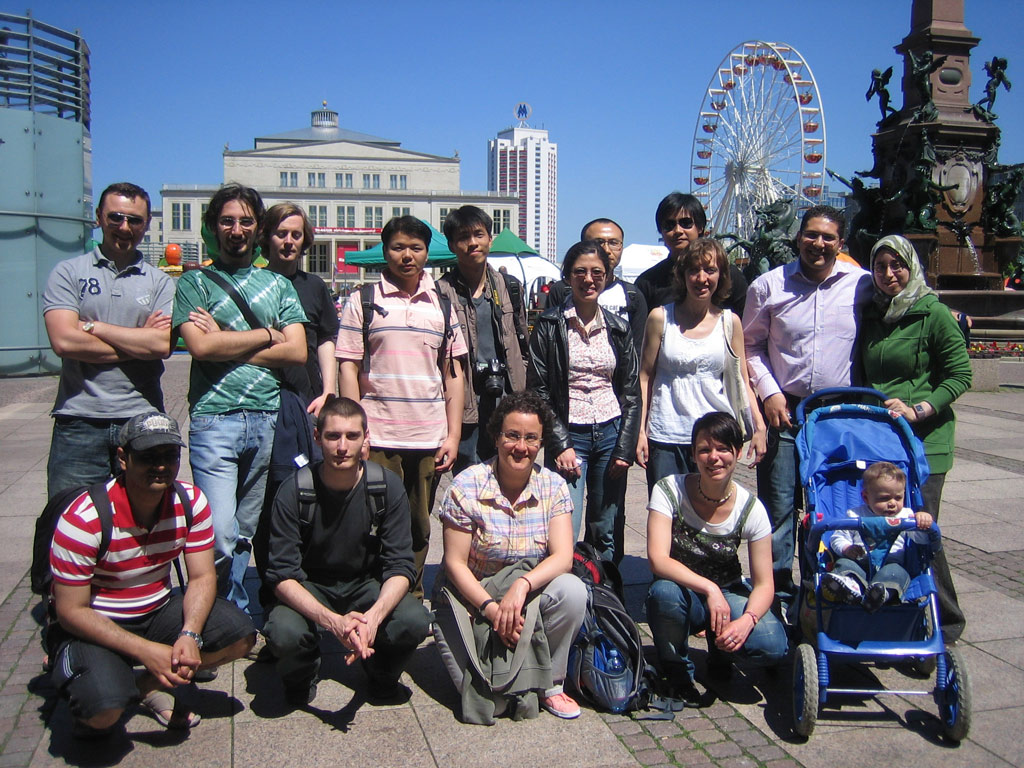 ---
Contact
Esther Smykalla
Referentin Internationale Forschung / Wissenschaftlermobilität
phone: +49 345 55 215 38
fax: +49 345 55 274 27
esther.smykalla@internation...
room 1.03.0
Universitätsring 19/20
06108 Halle (Saale)
postal address:
Martin-Luther-Universität Halle-Wittenberg
International Office / PhD Network
06099 Halle (Saale)
---
---
Login for editors
---
Events
The PhD Network offers many interesting events for international PhD students and Post-Docs.
If you are a PhD student or postdoc and would like to receive our newsletter with the latest news of our events, please send an email to phd.network@international.uni-halle.de.
---
PhD Round Table
This open meeting invites all PhD students and postdocs from here and abroad to one of the bars and pubs in Halle's inner city. In an informal, relaxed setting you can share your experiences as an academic in Halle and get to know your colleagues from around the world. The PhD Stammtisch usually meets on the first Wednesday of each month at 8 pm in changing locations.
Next PhD Round Table:
The next Round Table will take place on Wednesday, the 06th of November 2019. Place: tba.
For more information, please contact phd.network@international.uni-halle.de.
Trips, seminars, further events
Periodically we offer excursions, seminars or other events for doctoral candidates and postdocs, by which we would like to give insights into the historical and cultural highlights and beautiful landscapes in and around Halle or into a topic relevant to your doctorate. Besides, these occasions are an opportunity to meet colleagues and friends and to enjoy some time out together. All events are announced with further details in our mailing list. Unless stated otherwise, registration takes place via the website Contactus. If you have any questions, please contact phd.network@international.uni-halle.de.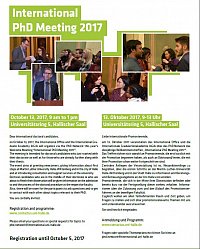 Invitation to the International PhD Meeting 2017
Invtitation to the International PhD Meeting 2017
InternationalPhDMeeting_Invitation.pdf (329.3 KB) vom 21.09.2017
Seminars
An overview of seminars provided by InGrA or MLU can be found at Courses for PhD students.
---
---