---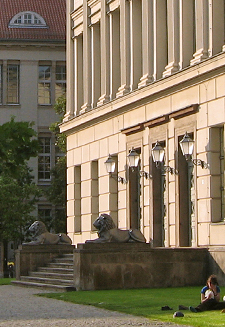 ---
Contact
N. N.
Referentin Internationale Forschung / Wissenschaftlermobilität
Universitätsring 19/20
06108 Halle (Saale)
postal address:
Martin-Luther-Universität Halle-Wittenberg
International Office / PhD Network
06099 Halle (Saale)
PhD Network
PHD.Network@international.u...
Universitätstring 19/20
06108 Halle (Saale)
postal address:
Martin-Luther-Universität Halle-Wittenberg
International Office / PhD Network
06099 Halle (Saale)
---
---
Login for editors
---
PhD Network
Welcome to the PhD Network!

The PhD Network gives international doctoral candidates and postdocs advice and support before and during their research stay in Halle. We offer:
Information and support for international doctoral candidates and Postdocs
Monthly round table
German language courses in different levels
Excursions and events in Halle and its surroundings
Teaching & Research Assistantships and PhD Finalization Grants
Office hours
There are currently no personal consultations during office hours. However, we are still available by telephone and e-mail.
Tuesday and Thursday
(and upon agreement)
10 a.m. to 12 noon
---
Guiding Video für international doctoral candidates: Before departure and first steps in Halle
Info Flyer about the PhD Network
phdflyer2017_final_1.pdf (319.6 KB) vom 28.03.2018
---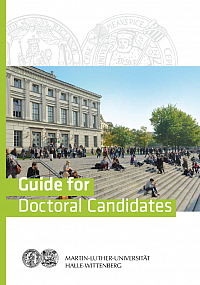 Guide for Doctoral Candidates (German)
IO-Leitfaden-2019-DE-screen.pdf (3.3 MB) vom 03.03.2020
Guide for Doctoral Candidates (English)
IO-Leitfaden-2019-EN-screen.pdf (3.1 MB) vom 05.03.2020
---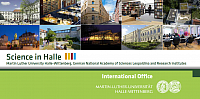 Booklet "Science in Halle"
Booklet "Science in Halle"
Science_in_Halle_2019.pdf (2.6 MB) vom 10.07.2019
---
For general information on pursuing a PhD Programme in Germany please see www.study-in.de (hosted by the DAAD).
---
---