---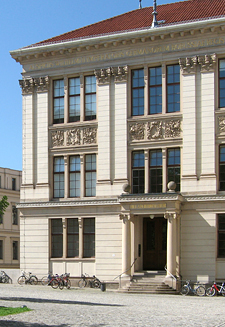 ---
---
---
Contact
International Office
phone: +49 345 55 21535
phone: +49 345 55 21313
phone: +49 345 55 21579
fax: +49 345 55 27427
info@international.uni-hall...
Universitätsring 19/20
D-06108 Halle
postal address:
Martin-Luther-Universität Halle-Wittenberg
International Office
D-06099 Halle
---
---
Login for editors
---
International Students
Information on handling the novel coronavirus
Dear students, doctoral candidates and researchers,
The International Office is trying to be there for you as usual even in the current Corona pandemic. We have provided some information for you below. If you have any further questions, please contact us.
Information for International Students
For information for international students on the current situation please have a look at the following pages.
Information for doctoral candidates and researchers
For doctoral candidates and researchers we have collected information in connection with travelling to Halle or travelling inside of Germany or abroad during the Corona pandemic here.
Current information provided by MLU
For MLU members further information on handling the novel Corona Virus is offered on the following webpages: www.uni-halle.de/coronavirus.
Thank you for your interest in studying at our university.
In this section you find all necessary information on studying and living in Halle.
The University of Halle welcomes students from all over the world. Potential applicants find a wide range of study programmes, an outstanding learning environment and a long academic tradition come along with a lively and green city full of culture and creativity.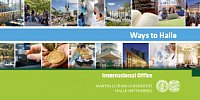 The booklet Ways to Halle contains useful information about the application requirements as well as the course offer for international students.
Booklet_Wege nachHalle_einzelne Seiten_en.pdf (1.6 MB) vom 30.06.2014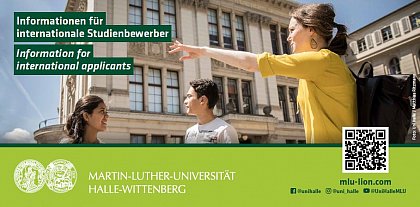 Information for international applicants
Information for international applicants
Informationen für internationale Studienbewerber_DtEngl.pdf (947.4 KB) vom 02.02.2021
Also visit us on Facebook – Facebook – here you will find up-to-date information on funding and support programmes and events, photo galleries, and you can always contact us!
---
---